Live Music Production based in Springfield, MO
Dalton "Doc" O'Conner
Hey! I'm Doc. I'm an audio engineer with a passion for capturing music in its rawest form: live. With 12 years of experience in live mixing, studio recording, and videography, I aim to capture your sound with technical proficiency in the most organic way possible. I'm a guitarist and drummer in addition to being an engineer; honesty and excellence in creating music are important to me on a personal level.
I had never been in a studio before but as soon as I walked in Doc made me feel at home. He is very good at what he does. Very professional and fun to be around. I very much look forward to recording with Doc in the future! Thanks Doc! You the man!
Waylon Lawson // Collateral Jammage, bassist
Doc is wonderful to work with. He knows his stuff and he's quick to diagnose problems. I loved the sound we got out of the gear that I brought. If you're looking for affordable recording or just someone to share in the joy of music with, Doc is your man!
Michael Coniff // Rocket Flyer, guitarist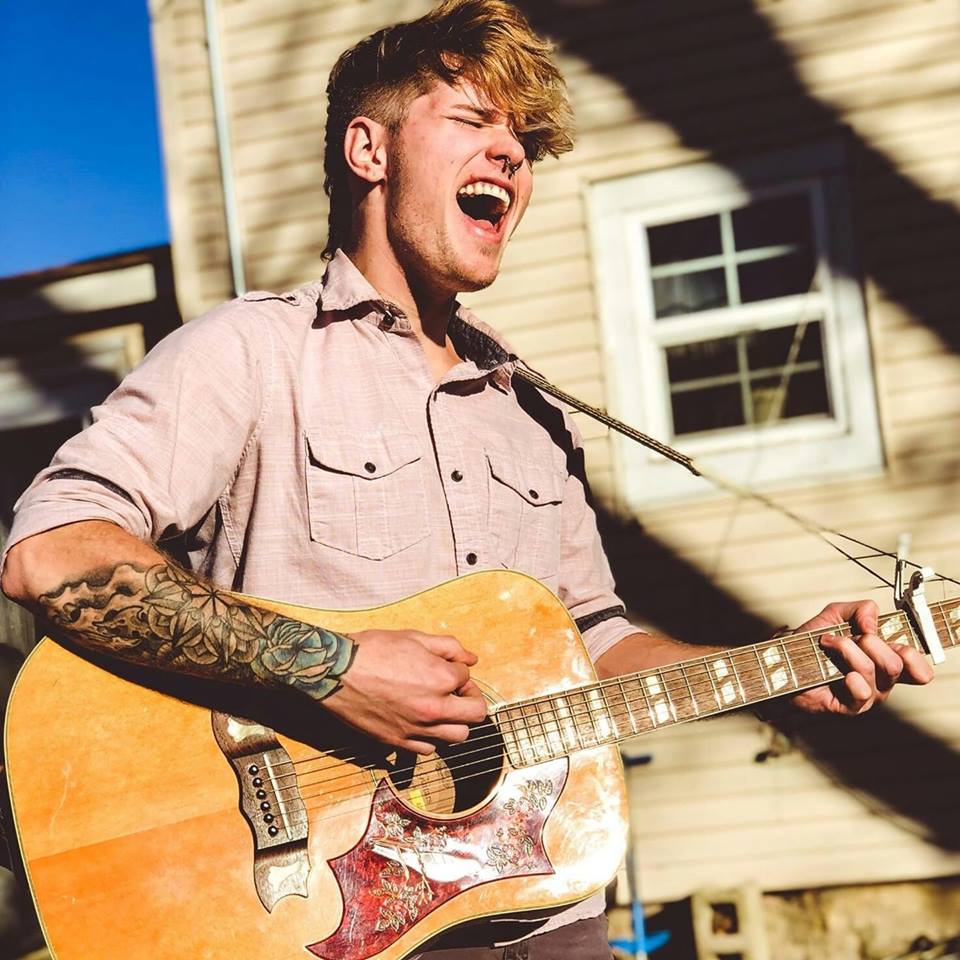 I cannot say enough about how comfortable Doc made this experience. He is not a newbie. This is the man you want to hire to do your album.
Mason Skaggs // Midwest Mutts, vocalist
What I Can Do For You
I can turn your performance into a captivating video or live album that connects you with your fans. Take a look at some of my work below:
Live Studio Recording
I can capture your music in the cleanest way possible: in the studio. My facility is located right outside of Springfield, MO in the town of Republic.
I can capture your music in concert so you can show potential fans and talent buyers how you entertain a live audience.
I can capture your music in the most creative place possible: wherever you want. The aesthetic possibilities are endless: your garage, an empty field, a barn, your basement (shown above), a parking garage, or even the moon (if you happen to have the rocket).
Need something different?
If what you have in mind doesn't exactly fit what I'm showing above, don't hesitate to contact me. I thrive on masterminding off-the-beaten-path projects.
Send me an email via the form below and I'll get back to you within 24 hours.
Let's Connect On Social Media:
The Boring Stuff
Payment and Revision Policy
I accept cash, all major credit cards, and PayPal. I require a 50% down payment on your invoice to reserve your dates on my calendar. This deposit is non-refundable and non-transferable. The remaining 50% must be paid the day of your session/concert. Two revisions are included with the purchase of my services (not including essential technical revisions). Each additional revision will cost $50.
Mastering Policy
I strongly believe in the benefit of having more than one set of ears working on your music. Because of this, I outsource all of my mixes for mastering to trusted partner studios. Mastering is a very nuanced process that cannot be done well by an automated computer program or a shady online company that claims to "do it cheap." You want a skilled professional making sure your music sounds the way it should everywhere you listen to it.
The mastering process is why everything on iTunes, CDs, and Spotify sounds consistent anywhere you listen to it. Mastering only costs you $30 per song and I handle the "sending off" so you don't have to worry about it. Mastering is relevant to any form of audio recording, whether it be live, for video, or in-studio.
Note: You're more than welcome to use your own mastering engineer, but be sure to mention it when you contact me so I don't calculate it in your estimate.
If you have any further questions not covered here, don't hesitate to send an email. I'll respond to you within 24 hours.
Liability Policy
If you're using any of my instruments or my studio to film: upon usage of the facility/gear, you will be required to sign an agreement which simply states "you break it you buy it" in legalese.
If you'd like to take a look at the agreement, you can view it here.